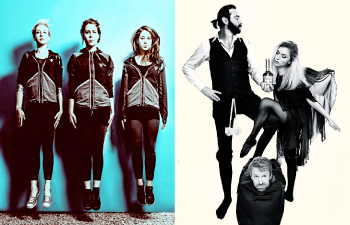 TICKETS NOW ON SALE HERE!
www.londonsketchfest.com
MASSIVE DAD + HENNESSY & FRIENDS
May 02 2015 9:00 PM - 11:00 PM
SATURDAY NIGHT FEATURE
Presenting starlets of the sketch comedy scene in a double-bill show boasting supremely talented performers throughout. Critically-acclaimed newcomers
Massive Dad
open, famed for offering a breath of fresh air into traditional material and showing how sketch comedy is always good in the right hands. The second half stars
Hennessy & Friends
, a prized sketch group destined for TV either with or without each other. Though probably with each other.